Mobenga – a pioneer within digital sports betting
04/02/2021
In 2005, the mobile enabler Mobenga saw the light of day and took off for an extremely intensive growth journey fraught with challenges – and success. Their sports betting apps broke new ground and in 2011 the company was sold to Playtech.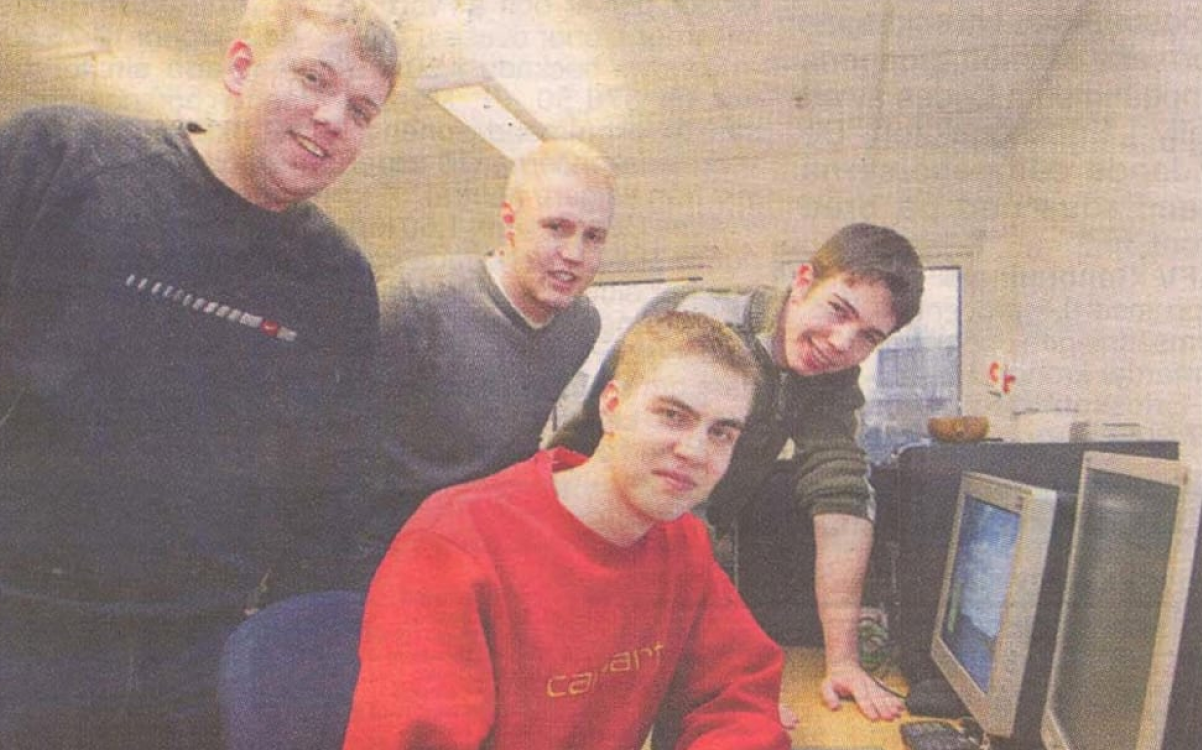 The story of Mobenga began at Blekinge Tekniska Högskola where a group of young technically skilled developers were hired by Everysport Media Group to develop mobile sports services. The collaboration turned out to be very fruitful and together they founded the forerunner to Djäkne Startup Studio in 2004.
Discovering the betting industry
"We started developing applications long before the word app was on everyone's lips. One project called Sportzapp was a sports content app sold to newspapers and sports clubs that we transformed into an offering towards the sports betting industry. It quickly won a few clients. We were on to something," says Lars Widmark, developer, founder of Mobenga and CEO of Djäkne Startup Studio.
In 2005, Mobenga was established and continued to develop their technical platform. It didn't take long before Bwin, Unibet and NordicBet signed up as new clients. The challenge was to get hold of the users.
"At that time mobiles didn't have any internet preinstalled and there were no app stores. Furthermore, there were countless quantities of mobile models with different screen sizes, fonts, memory and processing power. It was definitely challenging," says Lars Widmark.
A crazy race
Mobenga solved one problem after another and in 2009, the global leader PaddyPower joined as an important client. Mobenga decided to raise capital of 8 MSEK from the family office Richard Göransson and ALMI Invest which gave them the opportunity to speed up product development and bring more people onboard. The speed was extremely high.
"We worked 24/7 to adapt to each gaming company's internal system, working processes and different time zones. It was an adrenaline rush for a lifetime. In retrospect, we consider this period as a perfect training camp for the future," says Lars Widmark.
The world's first sports betting app for Iphone
All hard work paid off. In 2010, Mobenga launched the world's first sports betting app for Iphone and AppStore. Soon they were first even on the Android market and iPad. The user feedback was amazing with millions of downloads.
"From that moment, the company's growth reached incredible numbers, from 20MSEK to 200MSEK in only three years. We were awarded many prestigious prizes and the app was brought to top positions on the app stores," Lars Widmark tells.
More about the young developer team
A successful trade sale
Mobenga continued to grab market shares and the demand was sky high. Skybet, William Hill, Sportsbet, Coral and Ladbrokes among many more knocked the door. Soon Mobenga had an attractive deal coming up: The online gaming and sports betting company Playtech. The deal was closed in 2011 and worth €23.8m.
"Playtech couldn't have made a better investment. Mobenga had a headstart over the competition. Our in-house built UI engine made it possible to fully tailor the user experience towards each client, in a much nicer way than our competitors. We were the best partner to provide their optimal mobile experience," says Lars Widmark.
More about the Playtech deal
The Mobenga spirit is still alive
The Mobenga story is an important influencer to Djäkne Startup Studio. People from the initial working group still work at the studio, which means that their entrepreneurial knowledge, experience and attitude influence the company culture. Most of the co-workers are also partners.
"We know what it takes to start and build a company, and people are ready to invest time and money into the projects. Such a commitment is priceless and it gives our startups the very best support to succeed," says Lars Widmark.
---
What companies are part of Djäkne Startup Studio today?
Check them out here.