HittaHem – a new player on the Swedish housing market
03/20/2021
In 2012 the founders of Bello found a new sector for their matchmaking engine – the housing market. HittaHem was born. In only two years, the disruptive business model broke the market monopoly and found new owners at Bonnier News.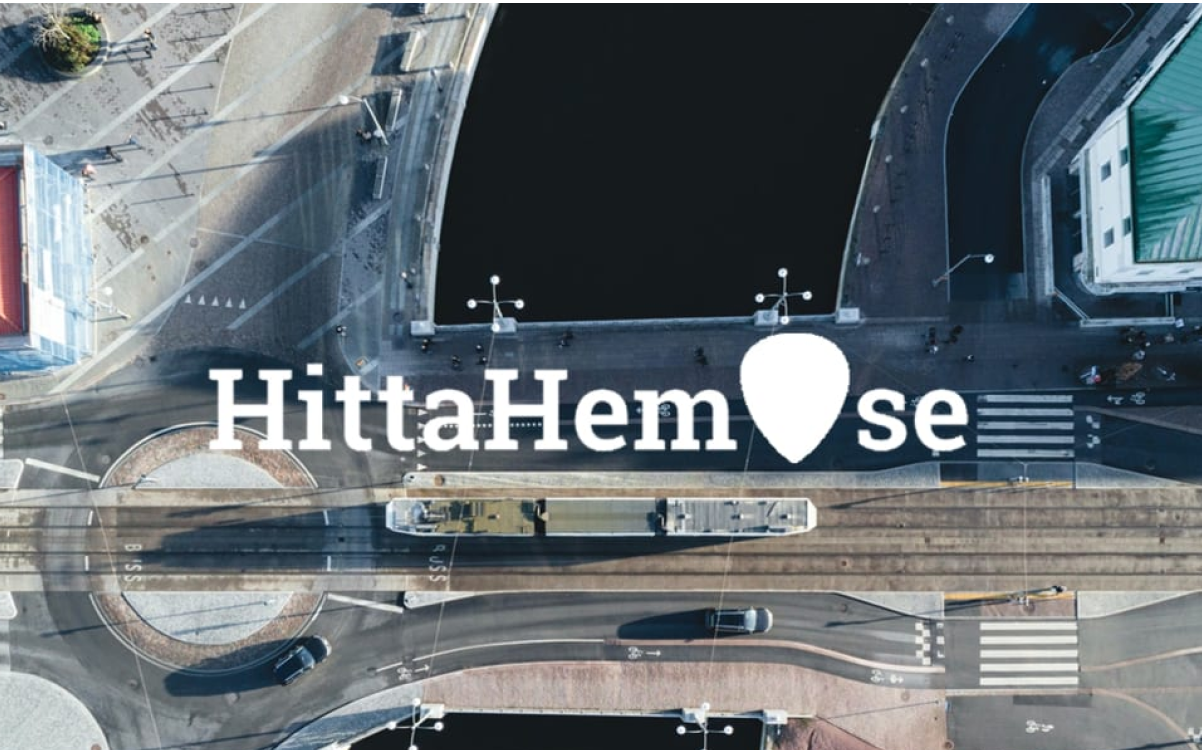 HittaHem's journey started at bello.se that was an early matchmaking site for buyers and sellers within the handicraft sector. The five founders including Mathias Bergman realized that they could create new game rules by using different digital methods.
"The earlier companies could capture new customers along the customer journey, the stronger they would become compared with their competitors, and we discussed very early touch points between seller and buyers and how we could benefit from them. Integration to companies' business systems stood out as very interesting," says Mathias Bergman and concludes:

"When HittaHem broke through 35 percent of all properties were sold before showing up on the public market. Hemnet was considered as the sale rack."
Through bello.se, the group had a matchmaking engine as well as business models and started to discuss new sectors. The big question was of course – who was ready to pay for information? The seller, the buyer or someone else? The group landed on the housing market that was at that time owned by Hemnet and the property agencies. If the brokers could get hold of a prospect at an early stage, they would for sure be ready to pay for it.
Sleepy property brokers wake up
"For every customer that was searching for a new home, there was a house soon coming out for sale. We wanted the property agencies to see the potential but only one single agency saw the amplitude of this new approach, and it was all that was needed," says Mathias Bergman and continues:

"That property agency made a remarkable increase in local market share and suddenly all the sleepers woke up."
Djäkne Startup Studio gets involved
In 2012 HittaHem was established and at the same time Djäkne Startup Studio entered with funding and technical expertise. HittaHem launched their property portal and started to integrate with the property agencies' business systems to pick up new objects as soon as the seller had made an agreement with the agency. This meant that HittaHem's portal showed many more objects than their competitors and they could use the thrilling label "soon for sale".
Smart features generate warm leads
Djäkne Startup Studio's tech team structured the development processes, fine tuned the matchmaking engine and developed new features such as the "white labeled" surveillance functionality by which the broker showed their customers street addresses they were interested in and where objects would soon be for sale. In return, they received warm leads and new prospects for house selling.
The deal with Bonnier News
HittaHem had created a sticky business and no property agency could ignore the impact. The company grew quickly and it didn't take long before Bonnier News, who owned Sydsvenskan and Hemnet, showed interest in HittaHem.
"It was not a surprise, because HittaHem's disruptive business model challenged the newspaper who had made a lot of money on their property agency," says Mathias Bergman.
In 2014, two years after the kick-off, the first deal was settled. Bonnier News bought 49 percent of the company and in 2016 the parties agreed on a new deal where Bonnier News became owner of 90 percent. The purchase price is not official.
"What makes me most proud is that we changed the game rules with a disruptive business model and that we broke a monopoly," says Mathias Bergman.
Mathias Bergman and his companions are today operative at Radinn, another startup in Djäkne Startup Studio's portfolio.
More about the deal with Bonnier
---
What companies are part of Djäkne Startup Studio today?
Check them out here.